We provide Calibration, Calibration Services like Biomedical Instrument Calibration Services, Medical Equipment Calibration Services, BP Apparatus, Pipette, Incubator, Patient Monitor, ECG Machine, Defibrillator, Pulse Oximeter, Ventilator, Anesthesia Machine, Cautery Machine, Syringe Pump, Tourniquet, Patient Warmer, Radiant Warmer, Baby Incubator, Light Source, OT Light, OT Table, Pacemaker, Weight Machine, Electric Suction Machine, Flow Meter, IABP Machine, Holter Machine, PFT Machine, Phototherapy, Dialysis Machine, ABG Machine, Heart Lung, Fetal Monitor, Centrifuge, Refrigerator, Hot Air Oven, VDRL Shaker, Water Bath, Wax Bath, Blood Mixture, Hot Plate, Colorimeter, pH Meter, Micropipette, Oven, Automatic Donor Chair, Blood Collection Monitor, Blood Bag Tube Sealer, Cryo Bath, Plasma Thawing Bath, Plasma Extractor, Platelet Incubator, Rotary Shaker, Water Bath Shake, Incubator Shaker, Rotary Shaker, Bottle Shaker, Portable X Ray 600 mA Machine, Portable X Ray 100 mA Machine, C Arm, Fixed X Ray 800 mA, Fixed X Ray 500 mA, Fixed X Ray 300 mA, Cathlab Machine, Dental X Ray Unit, CT Scan, Bone Mineral Densitometer, OPG Machine, CR System, Magnetic Stirrer, Microscope, Needle Destroyer, Operating Headlight, Phaw Machine, Radio Frequency Device, Retriever Oven, Shaver System, Tissue Processor, Display Monitor, Drill Machine, ECT Machine, Endofactor, ENT Unit Chair, Ethicon Endo, Fetal Heart Monitor, FNDO Washer, Harmonic Scalpel, Area Surveillance, Lead Apron, 2D Echo, Camera, 3CCD HD Camera, Camera Hub, CO2 Insufflator, CO2 Processer, HD Camera, LED Light Source, LED Monitor, Light Source, Pressure Gauge, TMT Console, Video System Control, Mammography Calibration Services and our setup is situated in Pune, Maharashtra, India.

Accuracy of medical equipment is especially important because it effects the overall output, relating to both quality and profitability. Notably, calibration of medical equipment is mandatory in order to receive certification and licenses from regulatory boards Manufacturing medical equipment requires a high level of precision. If a component comes off the factory line with coarse surfaces, protrusions, or incorrect dimensions, the manufacturer must be able to identify and discard these defects before they lead to problems for the end user you have to calibrate the equipment's Medical equipment calibration services include all the standard metrology capabilities, plus:
Electrical Safety Analyzer Calibration.
Patient Simulators.
Gas Flow Analyzers.
SPO2 & NIBP Simulators.
EKG Electrode Impedance.
Centrifuges.
Ventilator Tester.
Temperature Simulators, Fluid Warming Systems
BP Apparatus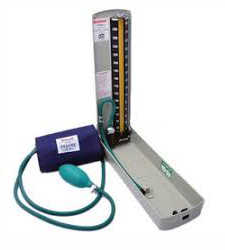 BP Apparatus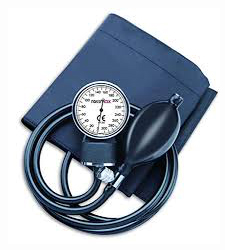 Micropipette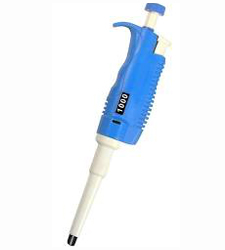 Incubator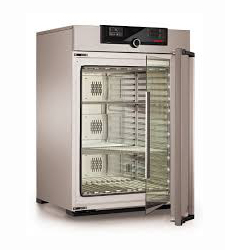 ---
PATIENT MONITOR
ECG MACHINE
DEFIBRILLATOR
PULSE OXIMETER
VENTILATOR
BP APPARATUS
ANESTHESIA MACHINE
COUTERY MACHINE
SYRINGE PUMP
TORNIQUET
PATIENT WARMER
REDIENT WARMER
BABY INCUBATOR
LIGHT SOURCE
OT LIGHT
OT TABLE
PACEMAKER
WEIGHT MACHINE
ELECTRIC SUCTION MACHINE
FLOW METER
IABP MACHINE
HOLTER MACHINE
PFT MACHINE
PHOTO THERAPHY
DIALYSIS MACHINE
ABG MACHINE
HEART LUNG MACHINE
FETAL MONITOR
CENTRIFUGE
INCUBATOR
REFRIGERATOR
HOT AIR OVEN
VDRL SHCKER
WATER BATH
WAX BATH
BLOOD MIXTURE
HOT PLATE
COLORIMETER
PH METER
MICROPIPPETES
OVEN
AUTOMIC DONOR CHAIR
BLOOD COLLECTION MONITOR
BLOOD BAG TUBE SEALER
CRYOBATH
PLASMA THOWING BATH
PLASMA EXTRACTOR
PLATELET INCUBATOR
ROTURY SHAKAR
WATER BATH SHAKE
INCUBATOR SHAKER
ROTORY SHAKER / BOTBLE SHAKER
Portable x-Ray 600MA/100 MA M/C
C-Arm
Fixed X-RAY 800MA/500MA/300MA
Cathlab Machine
Dental X-ray unit
CT-Scan
Bone mineral densitometer
OPG Machine
CR- System
MAGNETIC STERRER
MICROSCOPE
NEEDLE DESTROYER
OPERATING HEADLIGHT
PHAW MACHINE
RADIO FREQUENCY DEVICE
RETRIEVER OVEN
SHAVER SYSTEM
TISSUE PROCESSOR
DISPLAY MONITOR
DRILL MACHINE
ECT MACHINE
ENDOFACTOR
ENT UNIT CHAIR
ETHICON ENDO
FETAL HEART MONITOR
FNDO WASHER
HARMONIC SCALPAL
Area survillence
AERB Reg.consultancy charges
lead apron
2D ECHO
CAMERA
CAMERA 3 CCD HD
CAMERA HUB
CO2 INSUFLATOR
CO2 PROCESSER
HD CAMERA
LED LIGHT SOURCE
LED MONITOR
LIGHT SOURCE
PRESSURE GAUGE
TMT CONSOLE
VIDEO SYSTEM CONTROL
Mamography